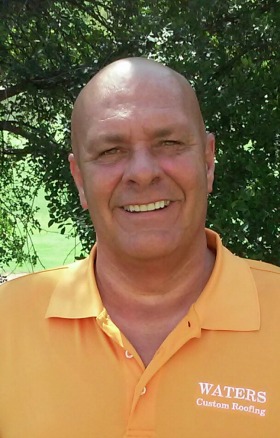 Waters Custom Roofing, a locally owned and operated Fort Worth roofing business, offers residential and commercial roofing services for the entire Dallas/Fort Worth metroplex. Our experience and reliability are what separates us from the competition; we take "pride" in the quality of our work. Waters Custom Roofing employs the same professional crew, or crews, for every job to ensure your roof is installed to the highest quality standards.
Our professional team at Waters Custom Roofing concentrates on providing the best service for all of your residential Fort Worth roofing needs.
Our experienced team at Waters Custom Roofing stays up to date with the newest roofing material and installation technology in order to give you the best return on investment for your dollar.  We help home owners put forward equity into their homes for the next two to three decades.  This allows you the highest peace of mind knowing that the best quality roof will be installed.  With your free Fort Worth roof inspection, we can assess the damage to your roof. Waters Custom Roofing specializes in working with your insurance company regarding new roof installations.
Here for ALL of your roofing needs. 100% satisfaction guaranteed.
Whether you are in need of a complete roof installation, a minor roof repair, gutter replacement, gutter guards, attic ventilation or new attic insulation, call Waters Custom Roofing. When it involves residential Fort Worth roofing or any roofing needs in the DFW area, Waters Custom Roofing is the ONLY call you need to make!
Waters Custom Roofing of Dallas/Fort Worth, will proudly provide references upon request. We are licensed and insured and stand behind our roofs with a full warranty and 100% satisfaction guarantee.